Entangled Garden for Plant Memory – A Solo-Exhibition of Janet Laurence
2020.03.21 - 2020.08.30 | 1F-3F, Yu-Hsiu Museum of Art
Introduction
"In my depth I'm indistinguishable from the world" – Merleau Ponty
Entangled Garden for Plant Memory – A Solo Exhibition of Janet Laurence is an exhibition that features a creative encounter between art and science; it is also artist Janet Laurence's first solo exhibition in Taiwan. With diverse methods, Laurence continuously explores the interrelations between different species in nature, creating a wide range of works by employing painting, installation, video and oftentimes natural elements – animal and plant taxidermy specimens, living plants, dead trees, seeds, minerals and earth – along with many instruments used in scientific research. She has collaborated extensively with various natural history museums worldwide, diving deeply into the museum collections while working with museum experts and curators. In this exhibition, she delineates the fragile, precious balance between human beings and natural environment, and reminds her audience that it is quintessential that we maintain the ability to establish relations with other members in the community of life to appreciate their beauty.
The artist uses "garden" as a metaphor to express her view about the cosmos, in which all living creatures converse, engage and communicate through an intricate network. Plants in this exhibition refer to nature as well as the planet's environment; they have witnessed environmental vicissitudes on Earth, the life of countless species and human being's actions of plundering and repaying. Possessing awareness and agency different from and surpassing human experience, the memory of plants hints at the entangling relations in nature. From geological formation, habitat ecology, human cultivation and development, scientific gathering and collecting, colonial history and politics, research and education, and passing down the legacy of knowledge, every aspect affects one another and involved in this evolving process.
This exhibition also marks a collaboration of various collections, including the NTU Museum of Zoology, TAI Herbarium of NTU and NTU Geo-specimen Cottage, all part of the NTU Museums, as well as the Endemic Species Research Institute, Council of Agriculture, Executive Yuan. When the first higher education institution was established in Taiwan, it launched the journey of life science research and the collection of specimens. These specimens have formed a solid foundation that supports research and education, serving as a vehicle that helps pass on human being's exploration of and knowledge about nature. Laurence's work deconstructs the system of classification while reinterprets the history, origin and meaning of the collections. With the artist's experience as a point of departure, the exhibition not only foregrounds the beauty of Taiwan's forest and mountain ecology, but also explores the universal thirst for understanding and interacting with nature.
Artists' Profile


Artist Janet Laurence

JANET LAURENCE is a Sydney-based Australian artist who exhibits nationally and internationally. Her practice examines our physical, cultural and conflicting relationship to the natural world. She creates immersive environments that navigate the interconnections between organic elements and systems of nature.

Within the recognized threat to so much of the life world, she explores what it might mean to heal, the natural environment, fusing this with a sense of communal loss and search for connection with powerful life-forces.

Her work is included in museum, university, corporate and private collections as well as within architectural and landscaped public places.

Laurence has been a recipient of Rockefeller, Churchill and Australia Council fellowships; recipient of the Alumni Award for Arts, UNSW; is currently a visiting fellow at the NSW University Art and visiting fellow of the 2016/2017 Hanse-Wissenschaftskolleg (HWK) foundation fellowship; and artist in residence at the Australian Museum. She was the Australian representative for the COP21/FIAC, Artists 4 Paris Climate 2015 exhibition. In 2019, she had a major solo survey exhibition at the MCA.
---


Curator Wan-Chen Chang

Wan-Chen Chang is currently a professor of the Graduate Institute of Museum Studies of the Taipei National University of the Arts, the editor-in-chief of Arts Review and a member of the editorial board of Museology Quarterly. She has been a board member of the International Committee for Museology (ICOFOM) of ICOM, a standing board member of the Chinese Association of Museums and the chief editor of Museum and Culture.

Prior to her teaching duties, she has worked at the National Museum of History (Taiwan) and Taipei Fine Arts Museum, where she curated a number of international exhibitions, and has been conducting interdisciplinary curatorial activities ever since. Her current research interests focus on exhibition narrative theories, environmental humanities and museum studies, as well as the history of the nineteenth-century Sino-French art exchange. She is the author of The Narrative Turn of Contemporary Museum Exhibition (2014), On Museology (Sur la Muséologie) (2005), and has published many academic papers in Chinese, English and French.
Photos
Videos
Entangled Garden for Plant Memory – A Solo-Exhibition of Janet Laurence
Entangled Garden for Plant Memory – A Solo-Exhibition of Janet Laurence
Entangled Garden for Plant Memory – A Solo-Exhibition of Janet Laurence
Entangled Garden for Plant Memory – A Solo-Exhibition of Janet Laurence
Events
Publications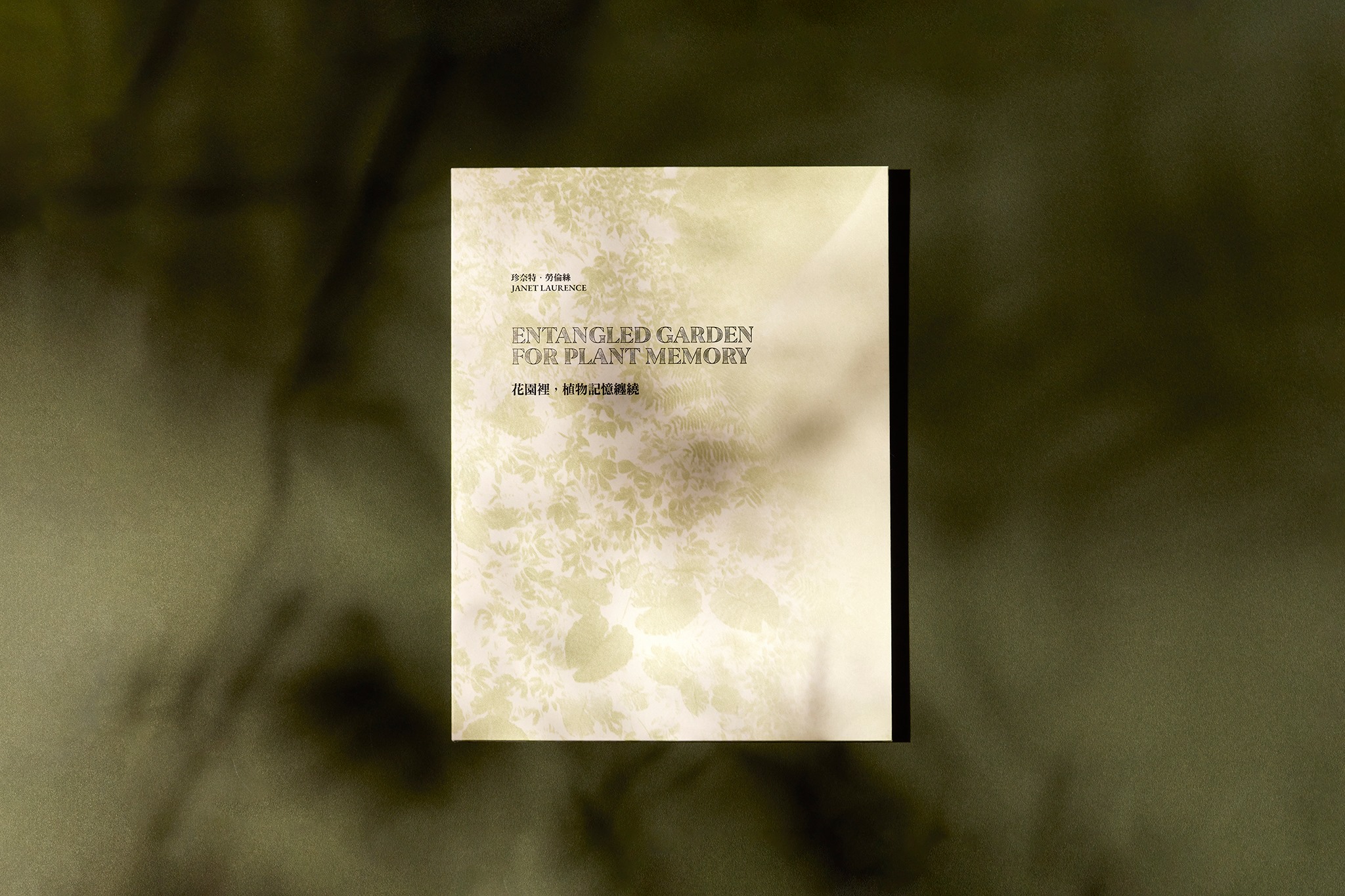 Entangled Garden for Plant Memory – A Solo-Exhibition of Janet Laurence
Entangled Garden for Plant Memory – A Solo-Exhibition of Janet Laurence
Related Reports