【Yu-Hsiu at Night 】I'm 15, and dancing in an art museum (Cancelled)
Date
2021/05/29 Sat. 16:00-20:00
Venue
Yu-Hsiu Museum of Art
Introduction
Stepping out of the school and onto the meadow,
We see corridors, brick walls, windowsills, benches and slopes.
Walking onto the lawn,
We hear the chirping insects and birds while feeling the sun and the flowing wind.
This is an imaginative space that does not exist in schools –
Our first attempt to create.
Our first mind-twisting process.
Our first dance in an art museum.

"I'm 15, and dancing in an art museum"


Activity Rundown
The performance is about 105 minutes long, with a 30-minute intermission


16:00 Museum opens
16:00-17:00 Please check in at the gate and deposit your belongings at the cultural and creative store or exhibition hall
17:00-17:30 The first half of the performance/Art Museum Park
17:30-18:00 Intermission
18:00-18:45 Second half performance/exhibition hall
20:00 Museum closes (19:30 is the last admission time)
Reminder
- The opening hours of the main building are 16:00-20:00
-The museum is open for photography on the day(No use of flash)
-Free seating for the entire performance, no seats available, please consider your physical condition.
- During the epidemic prevention period, please cooperate with the forehead temperature measurement and hand disinfection at the gate, and be sure to enter the museumwear a mask, If you have symptoms such as a cold or fever (forehead temperature above 37 degrees C), you are not allowed to enter the museum.
- The climate in the suburbs is changeable and prone to mosquitoes. It is recommended to wear warm clothes, flat shoes, and carry mosquito repellent spray.
-During nighttime activities, the lights are dim, please be careful.
- Please prepare a screenshot of the QRcode or reservation number before check-in to save time in queuing.
pay attention
-The exhibition hall will perform pre-work from 17:30-18:00 on the same day and will not be open for viewing.
- Before the performance, please store all your belongings (bags, water bottles...), and only bring mobile phones and cameras into the exhibition hall.
- Please adjust the volume of the mobile phone to silent mode before the performance, and do not turn on the flashlight mode as the light source, so as not to affect the performance.
- If there is any change on the day of the event, the announcement on the day shall prevail, and the museum reserves the right to change all events.
Registration
Registration time: 2021/04/13 Registration starts at 12:00 noon, until full.
Event quota: 140 people
ways of registration:
- Online registration: Go to the online reservation system (https://yu-hsiu.org/web/signin/), complete the reservation and visit, you can enjoy the performance
- Telephone registration: Call 049-2572999 during the opening hours of the museum, and the staff will assist you to make an appointment to visit (the service hours are busy, please forgive me for not being able to answer the phone in time)
Reminder: Audiences who make an appointment at 19:00 will not be able to enjoy the performance. They can only visit the park and exhibition. Please pay attention when making an appointment.
Artistic and Creative Team
Whitehouse Dance Studio

Whitehouse Dance Studio was established at the beginning of 2019. "Children and Youth Dance Theater" is our goal, origin and conception. The Dance Lab cultivates new dance seedlings in Taichung - children and youth modern dancers.
White is a color that cannot be reconciled, but it can be reconciled with any color. We hope that the little dancers here are irreplaceable like white, but can add any color, not limited to one appearance, and can grow their own appearance.
In the process, we have seen the plasticity of the child, which is no longer limited to the precise display of skills, but mature beyond the age, like a professional dancer's deep "thinking", developing every possibility of the body.


2013 Established Pure White House Creative Space Studio
2019 Established Pure White House Dance Lab-Children and Youth Modern Dance Company
2019 Founding group premiere "White"
2020 Selected for the opening performance of Taichung National Opera House
2020 Selected to perform at the International Mengka Arts Festival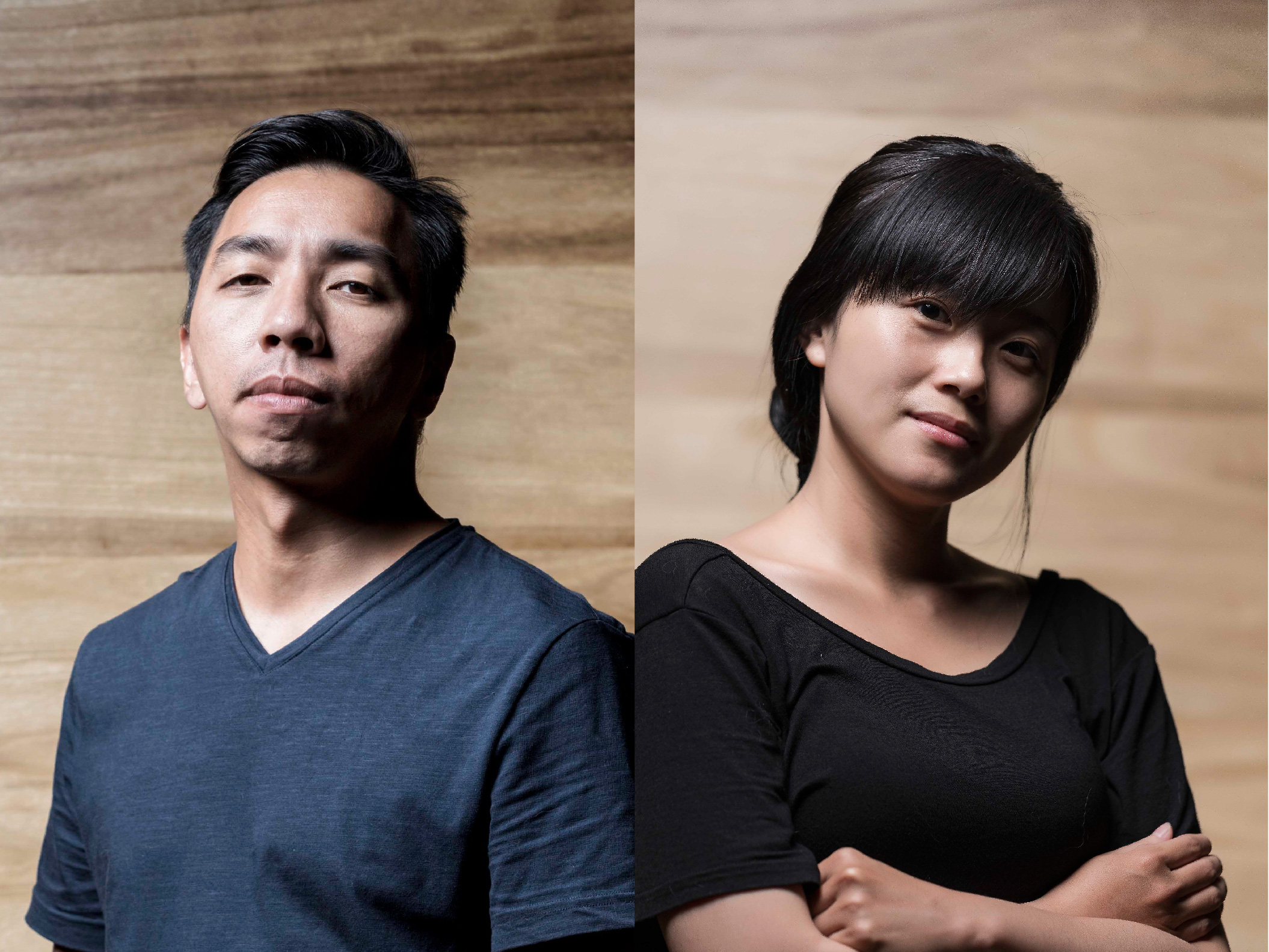 (Left) Creation companion/artistic director Chen Weisheng (dance video worker)
National Taiwan Sports University
2009~2010 Dancers of Lafang Dance Company


(Right) Creation companion/group leader Zeng Peiyu (dance teaching companion)
Master of Dance, National Taiwan Sports University


"Accompanying" is a model that leads this group of young dancers to grow up. A lot of listening, discussion, sharing, observation, and criticism. Accompanying them is not only in the learning content, but also on the road.
"I was dancing in the museum at the age of 15" is the first creation of six young dancers, five 15-year-olds and one 13-year-old. What is the imagination of a 15-year-old? What is the picture in the mind of a 15-year-old? What can a 15-year-old do?
It doesn't seem to be that important, because it's only once at the age of 15, so let's go together in big strides!
Enjoy the challenge and freshness of the process, and try your best to share something with your 15-year-old body!
dancer introduction


Jian Jialiang/15 years old
I'm Jian Jialiang
She has been a girl who loves to laugh and sing and dance since she was a child. Since my grandfather in kindergarten helped me sign up for the rhythm course, I started my dance journey and became an indispensable part of my life. In the world of dance, I can choreograph as much as I like and dance a different life. Come and watch me dance! Come and join my dance fantasy world!

Huang Kaiwei / 15 years old
I'm sensual, I'm serious about cleanliness,
I dream of dancing to 40 and opening a coffee shop,
A person who is not lucky but loves dancing


Zhang Xinyu / 15 years old
i am inside
The dumbest, the slowest, the hardest
also the most independent
Although I walk slowly
But I never back down
This is Zhang Xinyu


Huang Xiaozhu / 15 years old
thin
talk less
good temper
love dance
easily influenced
have great patience
This is me: Huang Xiaozhu
I want to dance to the end of the world


Xu Qiaoning / 15 years old
I'm Xu Qiaoning
like to imitate different people
But I also like to be myself
for me
The stage of my dance training probably started from imitating a happy little princess, and in the middle, I became a stinky farmer who even looked down on myself, because I had a pair of unbeautiful hoes and insteps, but now I see it and choose to imitate professional dance. , because I found—
Although dancing is hard, life without dancing will be even harder.


Lan Yijin/13 years old
I still love to play, but I can let go of that playful mind when I dance and switch to a clear mind and focus on dancing.


Zhong Chengjun / 13 years old / trainee dancer
I am Zhong Chengjun
I hate talking to people
But since I got to Pure White House
I
Start expressing your feelings in words
Start expressing your thoughts with your body
start enjoying dancing
Start to understand how much you love to dance


He Xinyan / 12 years old / trainee dancer
My name is He Xinyan. Dancing always keeps my eyebrows and cheeks tightly together. I love dancing very much. I don't just take it as a hobby, but take it as an expertise to study hard. Dancing brings me countless confidence, dancing brings me countless happiness, although sometimes it brings me a drop of tears, but it brings me more achievements!



【Yu-Hsiu at Night 】I'm 15, and dancing in an art museum (Cancelled)