The Desired End of Spirit - Lee Chu-hsin Solo Exhibition
2019.06.01 - 2020.03.01 | 1F-2F, Yu-Hsiu Museum of Art
Introduction
The Desired End of Spirit originates from writings found in Lee Chu-Hsin's manuscripts. The goal is to imagine this solo exhibition at Yu-Hsiu Museum of Art as an inner journey that finally reaches its desired end. The exhibition opens with one of Lee's manuscripts and invites the audience to embark on his life journey. The artist's studio is re-created on the first floor with the condition when the artist last steps out its door, enabling the audience to perceive how the artist used to work. The various series displayed on the second floor, from three figure paintings created when Lee was a student in the US, to his significant Suitcase series, to the paintings featuring fish, demonstrate the artist's self-exploration after returning to Taiwan as well as the growing environmental awareness and concerns for different issues in his work. On view on the third floor are the important series featuring motifs of hands, old farmers, veterans, cloth and horses, which collectively and comprehensively represent the artist's continuous observation of the external and the inner worlds as well as how his creative approaches have reflected his ideas. In addition to the artworks, the interviews of friends and family on the first floor, the manuscripts displayed on the second floor and a special section telling the story between the museum and its director immerse the audience in the artist's irreplaceable influence on this museum, allowing all to not only learn about Lee's art but also perceive his heartwarming presence as a friend, a teacher and the museum's director.
Artists' Profile


Lee Chu-Hsin (1966~2019)

A representative, mid-generation realist artist in Taiwan, Lee Chu-Hsin dedicated his decades-long career to realist painting, not only creating several signature series featuring motifs of suitcases, leather shoes, hands, elder farmers and veterans, fabric and horses, but also serving as an educator at National Hsin-Chu Teachers College (later renamed National Hsinchu University of Education, and now National Tsing Hua University) since 1995. In over twenty years, Lee's work has had a tremendous impact on new generations of realist artists. In addition to artistic creation, he also viewed the education and promotion of art one of the most crucial missions in his life. Yu-Hsiu Museum of Art, located at the foot of Nantou's Jiu-Jiu Peaks in Caotun Township, is envisioned by the artist and the entrepreneur couple, Mr. Hour Ing-Ming and Mrs. Ye Yu-Hsiu. The museum focuses on the research, exhibition and collection of contemporary realist art, offering audiences and visitors a wide range of art education and outreach programs to shorten the distance between the public and art, including "The Art Class in Museum Project" that is uniquely conceived for remote rural schools.
Photos
Videos
The Desired End of Spirit - Lee Chu-hsin Solo Exhibition
The Desired End of Spirit - Lee Chu-hsin Solo Exhibition
The Desired End of Spirit - Lee Chu-hsin Solo Exhibition
The Desired End of Spirit - Lee Chu-hsin Solo Exhibition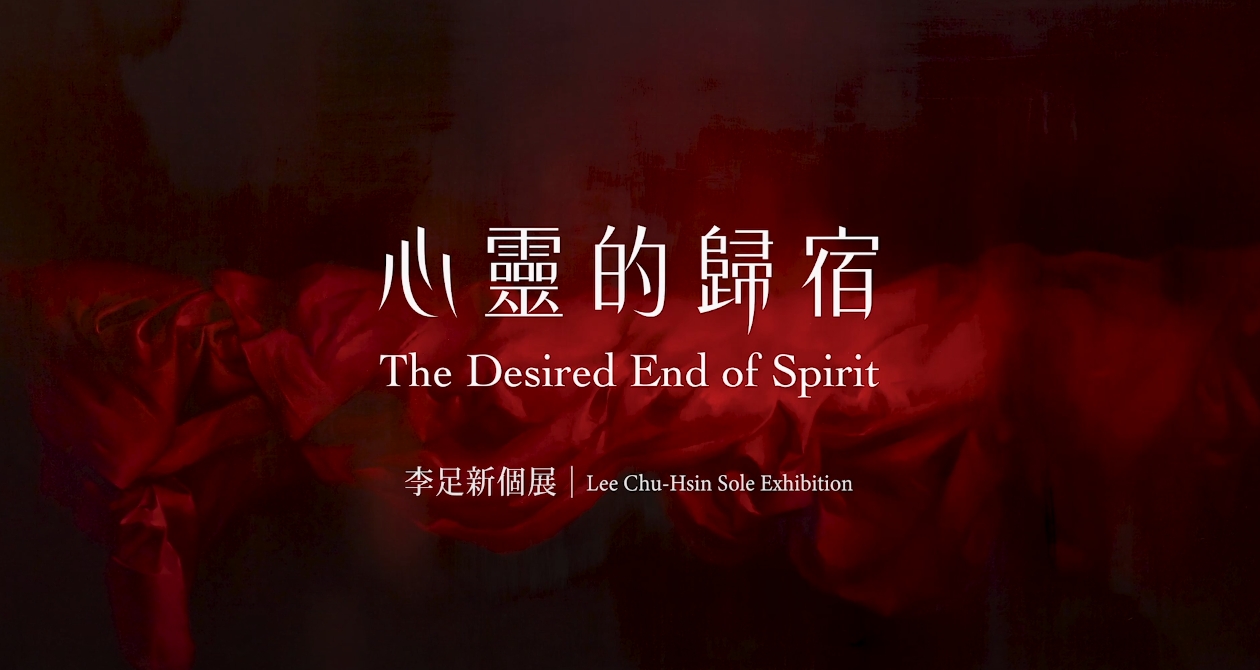 The Desired End of Spirit - Lee Chu-hsin Solo Exhibition
The Desired End of Spirit - Lee Chu-hsin Solo Exhibition
Publications
The Desired End of Spirit - Lee Chu-hsin Solo Exhibition
The Desired End of Spirit - Lee Chu-hsin Solo Exhibition
Related Reports
June 13, 2019
Zhongshi E-Newsletter│Take an art class at Yuxiu Art Museum
June 13, 2019
July 20, 2019
Free Times│Wearing slippers can also visit the art museum - the exquisite and neat Li Zu who is standing in the mountains and forests returns with a new soul
July 20, 2019
August 5, 2019
Fei Chizhong│ Diligent Art Practitioner Li Zuxin The Home of the Soul Solo Exhibition
August 5, 2019